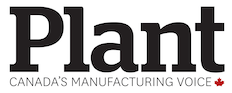 MONTREAL — The union representing Bombardier employees doesn't anticipate overly acrimonious negotiations to renew the collective agreement once Airbus takes control of the C Series program.
The contract expires Nov. 30 but the International Association of Machinists and Aerospace Workers (IAMAW) travelled to France to meet with the three main aerospace unions to learn more about their relationship with Airbus.
David Chartrand, the union's Quebec co-ordinator, says he was somewhat reassured because there is already a fairly strong union culture in both France and Canada.
He says he was "happy" to negotiate with the French company rather than Boeing, the American aerospace giant that could have been Bombardier's partner in the C Series.
The IAMAW is still waiting for the partnership between Bombardier and the French giant to be finalized that will give Airbus majority control of the C Series program without having to pay a cent.
In March, Bombardier Aerospace workers voted overwhelmingly in favour of a new reciprocity agreement that ensures workers who switch between Bombardier and the future partnership don't lose their pensions and keep most seniority benefits, including salary and vacation time.
Under the terms of the deal announced last fall, Airbus will hold 50.1% of the new partnership.
Bombardier's share will increase to 31 per cent while that of the Quebec government — which injected US $1 billion to obtain 49.5% in 2015 — is slated to fall to 19%.