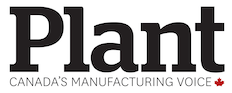 TORONTO – Protectionist trade policies are concern for business leaders around the world, but executives still have a positive outlook, including those in Canada, the US and Mexico who expect NAFTA to have a positive impact on the their businesses, according to a new HSBC report.
The international bank surveyed 6,000 firms trading globally and found 77% are optimistic about their international prospects, although 61% are concerned governments are becoming protective of their domestic economies.
North America executives are similarly concerned but half (US 49%, Canada 52%, Mexico 53%) expect the North American Free Trade agreement to be good for their businesses over the next two years. Only 9% of US firms expect NAFTA to inhibit growth versus Mexico (16%) and Canada (13%).
In fact, North American executives are more positive about NAFTA than they are about other trade agreements. For example, Canadian firms see less growth opportunity from CETA (43%) and CPTPP (39%) than from NAFTA (52%).
"NAFTA has significantly benefitted Canada, Mexico and the United States," said Linda Seymour, HSBC Canada's head of commercial banking. "It has facilitated increased trade, improved customer choice, allowed for the provision of more services and has fostered growth and greater co-operation among government policy makers and businesses in all three countries."
NAFTA partners rank each other as the top two most important target markets for expansion. Canadian top choices are the US (36%), Mexico (18%) and China (14%); US chooses Canada (20%), Mexico (19%) and Japan (11%); and Mexican firms are focused on the US (39%), Canada (27%) and Argentina (10%).
Other key Canadian findings include:
• 54% of businesses project an increased need for trade finance and the same proportion (53%) expect their access to trade finance to increase.
• 57% expect to increase the volume of trade in services over the next 12 months.
• Business-to-business services as a share of total service exports (currently 42%) are expected to account for just over 50% of total services exported by 2030.
• 62% agree data regulation and big data (55%) may create barriers to open competition and cross border service delivery.
Respondents identified better use of data capabilities as an important strategy for boosting cross-border services sales. About 75% are open to easing access to data, but they're concerned about the threat from unauthorised exploitation of systems, networks and technologies, identifying cybersecurity as a significant risk.
Assuming NAFTA remains intact, the study projects a positive long-term outlook for Canadian exports. Goods are forecast to average 6% growth annually through 2030. Natural resources, machinery and transport equipment are to retain the largest share, with mineral fuels accounting for about one-fifth of export growth. Industrial machinery and equipment sales will show gradual improvement as global investment advances.
Canada will be looking to emerging Asian markets where Vietnam and India are particularly promising. HSBC forecasts growth will average 10% annually through 2030.
The US will remain the largest single market for Canadian exports over the coming decade but its dominance will erode with growth limited to about 5% annually. China will be Canada's second largest market with 9% growth annually. The UK will remain in third place.
Click here to download The Navigator: Now, next and how for business reports (Global, Canadian, US, Mexico).