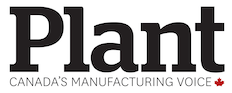 FREDERICTON — A new report says if Atlantic Canada wants to solve its economic and demographic problems, it must become more than a stopover for immigrants.
The report entitled "The People Imperative" will be released Wednesday at a one-day summit on immigration and revitalization, being held in Fredericton.
The report is prepared by the Public Policy Forum, an Ottawa-based think tank with ties to business and government.
It says increasing immigration won't work for Atlantic Canada unless people choose to stay. Right now the region has the lowest immigration retention rates in the country.
Nova Scotia has a five-year immigrant retention rate between 2011-2015 of 72%, while Newfoundland and Labrador is at 56%, New Brunswick is at 52%, and P.E.I. is at just 18%.
No province outside Atlantic Canada has a retention rate below 80%.
Atlantic Canada needs to boost immigration and retention if it is to combat the demographic challenge of an aging population.
Frank McKenna, deputy chair of TD Bank group, former premier and Canadian ambassador to the United States, said it's a challenge when you see population numbers dropping in parts of the region.
"We have a time bomb going off in that our population is not just declining, but it's aging as well. On average our population is eight years older than that of Alberta. And that means that we face higher health care costs per capita," he said.
McKenna said more must be done to attract and retain immigrants, and that includes providing more services such as language training, and getting more employers involved.
He's quick to concede the difficulty when immigrants are being attracted to larger centres like Toronto, Montreal and Vancouver that have a larger critical mass.
"Not surprisingly they want to be with their fellow citizens in terms of the food they eat, the God they worship, the culture they respect, and we don't have a lot of those tracks laid down," he said.
Nearly two-thirds of all immigrants to Canada in 2013-2017 arrived in one of the three largest centres, while the Atlantic region received 4.6% of immigrants.
"The literature is clear on why immigrants leave Atlantic Canada: they seek better job opportunities and higher compensation, better educational opportunities for themselves and their children, better social services and cultural amenities, and ties to ethnic community and extended family," the report reads.
Still, McKenna said the federally sponsored Atlantic Immigration Pilot program is working, but may need more resources.
The Atlantic region is also losing many of its young people who are moving in search of better jobs and better pay.
The report says despite that, the region has a lot of positive aspects that need to be promoted, including quality of life.
"Immigrants note that the manageable pace of life, with safe communities and good service, makes Atlantic communities attractive for raising families, and the proximity to nature is a large lifestyle draw. These attractions are difficult to quantity, but they are important components of branding Atlantic Canada as a desirable destination," the report said.
The report said retaining more international students for the region would be a huge win, and governments should proactively recruit established entrepreneurs to Atlantic Canada.
The summit kicks off a three-year research project on Atlantic revitalization with a special focus on immigrant retention.
However McKenna said the situation may be more time critical than that, noting that he sounded the alarm on demographic change and the aging population in 1995.