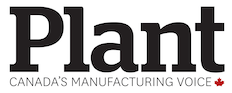 "We believe, and our counsel believes, that this is a perfectly valid interpretation of 'national security' the way that it's used in section 232, which is much broader than you might think in terms of usual parlance." – US Secretary of Commerce Wilbur Ross, Feb. 16.
OTTAWA — The Canadian government and private industry are bracing for a potential trade war after US President Donald Trump announced last week that he plans to slap heavy-duty tariffs on all foreign-made steel and aluminum.
His justification? A US Department of Commerce review that ruled such imports pose a threat to American national security as defined under section 232 of the Trade Expansion Act of 1962.
But the Trump administration's interpretation of "national security," which Ross referenced to reporters when the Commerce Department report was released last month, has been met with controversy and debate.
That's because it directly links US national security to the health of key industries, in this case the country's embattled steel and aluminum sectors.
It also ignores past precedent – and some would argue US law – that says Canada, which provides the largest source of foreign-made steel and aluminum to the U.S., is supposed to be counted as American in any such assessment.
So is the Trump administration's interpretation of "national security" actually valid?
Spoiler alert: The Canadian Press Baloney Meter is a dispassionate examination of political statements culminating in a ranking of accuracy on a scale of "no baloney" to "full of baloney" (complete methodology below).
This one earns a rating of "some baloney." Here's why.
THE FACTS
The Trump administration isn't the first to launch an investigation under section 232, which gives the U.S. government the power to impose trade restrictions on certain goods where they pose a threat to national security.
Why the focus on national security? Because it is one of the few legitimate reasons that countries can give for taking such unilateral action without running afoul of international – and sometimes their own domestic – laws.
One of the difficulties is that "national security" is not clearly defined in section 232, which the Commerce Department explicitly noted in a previous report on semi-finished steel and iron ore imports in 2001.
The US steel and aluminum industries, like those in many countries, have suffered in recent years as lower prices around the world – largely blamed on overproduction in China – have resulted in plant closures and layoffs.
But past investigations have largely focused on whether, in the event of a war or other national emergency, the US defence industry will be able to access enough raw materials to produce whatever military equipment it needs.
Those raw materials, such as steel, aluminum and petroleum, don't necessarily have to come from domestic sources; imports from "reliable sources" such as Canada and other US allies have also been lumped into the equation.
Several bilateral agreements and even US law also recognize Canada as part of the "North American defence industrial base," meaning Canadian industrial capabilities are supposed to be counted in U.S. security assessments.
But the Trump administration may have chosen a different course entirely, arguing for a much broader interpretation of "national security" and rejecting past precedent that painted contributions by "reliable partners" as a positive.
Ross and others have specifically pointed to the part of section 232 that says the US government should "recognize the close relation of the economic welfare of the nation to our national security."
That includes assessing whether "any substantial unemployment, decrease in revenues of government, loss of skills or investment … in determining whether such weakening of our internal economy may impair national security."
Ross has also taken a hardline on imports from "reliable sources," as Commerce officials say the secretary "expressly rejects" past suggestions that products from such countries "cannot impair the national security."
WHAT THE EXPERTS SAY
Trade experts largely agreed that while the wording of section 232 is broad enough to allow for the Trump administration's definition of "national security," such an interpretation breaks from long-standing precedent.
"There is a plausible statutory basis to say imports generally are weakening our steel industry, steel's important for national security and therefore there's a national-security threat," said Edward Alden of the Council on Foreign Relations in Washington.
"But I have dug back as far back as I was able to dig, which is essentially into the early 1980s, into the other investigations done into the statute. And no administration has ever defined a national security threat in that very broad way."
Alden also described Ross's decision to lump "reliable sources" of steel and aluminum with what many consider the real threat to US industry, China, to be a "radical departure" from previous investigations.
John Weekes, who previously served as Canada's ambassador to the World Trade Organization, said major economies such as the US and Canada have traditionally held to a very narrow definition of "national security" when it comes to trade measures.
But he feared the Trump administration's interpretation would open a Pandora's box as other countries start using the same excuse to impose unilateral restrictions on imports – and ultimately undermine the entire international trading system.
"By taking this step and using national security, the United States is really riding roughshod over these international trade agreements," said Weekes, who is now a senior adviser at Bennett Jones LLP in Ottawa.
"Because you can't really have a situation where you can expect an international panel of trade experts to rule on what's in the national security interests of the United States or Canada or China or whatever. That's beyond the scope of what's really possible."
Yet even if the Trump administration can make an argument for its definition of national security in court or at the WTO, Daniel Ujczo, a trade lawyer at Dickinson Wright in Columbus, Ohio, believes it will lose any case that says Canada is part of the problem.
"We've already identified in our national security documents that Canada is part of the US defence industry," he said.
"So we've identified that in our national security apparatus that our defence procurement markets rely on Canada. So when you're working to show the numbers on whether we have capability or not, you have to include Canada."
None of which addresses Trump's link between a possible tariff exception for Canada and Mexico with a successful NAFTA renegotiation, which the experts say also undermines any arguments about national security.
THE VERDICT
Experts say the Trump administration could indeed point to section 232 – and the ambiguity around national security in international trade law – to defend its plan in court or at the WTO to impose tariffs on steel and aluminum imports.
But long-standing precedent, the decision to label Canada as part of the problem, and the president's own comments on an exception for Canada and Mexico pending a deal on NAFTA could all undermine any such effort.
For that reason, Ross's statement rates "some baloney."
METHODOLOGY
The Baloney Meter is a project of The Canadian Press that examines the level of accuracy in statements made by politicians. Each claim is researched and assigned a rating based on the following scale:
No baloney – the statement is completely accurate
A little baloney – the statement is mostly accurate but more information is required
Some baloney – the statement is partly accurate but important details are missing
A lot of baloney – the statement is mostly inaccurate but contains elements of truth
Full of baloney – the statement is completely inaccurate