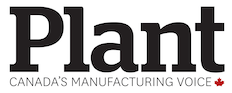 OTTAWA — The head of the government's new development finance institution says he's determined to make it a player in the world's poorest countries where it can do the most good.
Paul Lamontagne was rebutting criticism of the latest addition to Canada's foreign aid toolbox; that it is a bad idea to create an institution that will lend money to private companies to help them reduce poverty in the developing world
Traditional aid agencies, among others, say investors won't have the stomach to invest in war-torn, disaster-ridden countries because that would be bad for shareholders.
However, others say its creation is long overdue, because Canada is the last G7 country to create such a lending body to operate alongside its government-run foreign aid program, which got a $2-billion boost in this week's budget.
Moreover, many analysts say that without massive, private-sector investment, government spending alone will fall trillions of dollars short of meeting the United Nations goal of eradicating global poverty by 2030.
Lamontagne told The Canadian Press that he plans to focus on small- and medium-sized business and will draw on his decade-plus experience managing a South African-based private equity fund that targeted entrepreneurs in developing countries.
"We're pro-poor," Lamontagne said over the phone from the temporary office space in Montreal that he's been using since his appointment was announced last month.
"When I get up in the morning, I'm thinking of the least-developed countries, the billion plus people in the world that are still living on less than $2 a day."
The new entity is called FinDev Canada and is a subsidiary of Export Development Canada. International Development Minister Marie-Claude Bibeau said it will be an important partner in helping raise private-sector money to pursue the government's feminist foreign policy.
The previous Harper Conservative government in 2015 announced its intention to create the development finance institution and it has been wholeheartedly embraced by the current Liberal government.
"A Canadian DFI has been under consideration for around 40 years, without action. The Harper government should be recognized for having finally moved on the issue in its final budget," said Brett House, deputy chief economist for Scotiabank and a long-time advocate for such an organization.
"The Trudeau government should equally be recognized for following through on this commitment in its original ministerial mandate letters and its first budget."
However, neither party did enough to make it succeed, House said, because the $300-million investment is not enough.
Canada's investment lags behind its G7 partners and needs to be between $350- and $500-million to be sustainable, he said.
Lamontagne dismissed the criticism, saying the institution will go after small- and medium-sized enterprises, something he said he had much experience with managing Enablis Financial Corp.
The focus will be on funding small projects that are sustainable and can make a tangible difference in a community, while leaving large infrastructure projects that cost in the tens of millions to others, he said.
Electricity is a good example, he said.
Something needs to be done about the 15 per cent of the planet that is still off the grid. Correcting that could do something about the four million women and girls who die annually from household pollution from cooking with solid fuels, said Lamontagne.
Lamontagne said he's confident he can tap into the network of "impact investors" who aren't afraid of venturing into the least developed, most unstable parts of the world.
Enablis boasted a portfolio of 150 small- and medium-sized enterprises in renewable energy, infrastructure and telecommunications across Africa.
"What we found very quickly was there was a lot of money chasing very few deals."
INDEX: FINSERVICES NATIONAL BUSINESS POLITICS
Received Id 20180304B6203B on Mar 04 2018 13:00