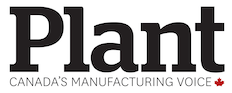 THUNDER BAY, Ont. — FPInnovations and Resolute Forest Products are investing in a TMP-Bio pilot project to develop new ways for the efficient production and commercialization of bio-chemicals derived from wood.
The $21 million project is part of an initiative to renew and transform the forest products industry, building on investments made in 2012 by Resolute, the Ontario Centre for Research and Innovation in the Bio-Economy (CRIBE), and Natural Resources Canada.
Resolute, a forest products company based in Montreal, is contributing $3.5 million and hosting the pilot project at its Thunder Bay pulp and paper mill.
TMP-Bio is a patented technology developed by FPInnovations with financial support from Natural Resources Canada's Transformative Technologies Program. It converts wood chips to a sugar stream and a hydrolysis lignin (H-Lignin) stream but does not produce pulp.
This investment covers the cost of capital and R&D and has the support of the Northern Ontario Heritage Fund Corp. (NOHFC), CRIBE, FedNor, the City of Thunder Bay, CEDC and Natural Resources Canada.
The not-for-profit FPInnovations, based in Pointe-Claire, Que., carries out scientific research and technology transfer for the Canadian forest industry.