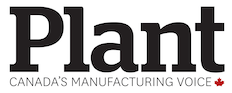 A gypsum quarry in central Cape Breton that closed seven years ago will soon be reopened.
The Canadian division of USG Corp. says it will spend $104 million revitalizing the quarry at Little Narrows, N.S., creating 100 permanent jobs once the relaunch is completed in three years.
The Chicago-based building materials company says the quarry will produce up to two million tonnes of raw gypsum every year.
Gypsum is used to make drywall, a popular building material also known as wallboard that is used to form the flat surfaces of walls and ceilings.
The gypsum from Little Narrows will be shipped by boat to Montreal and other manufacturing locations along the eastern seaboard.
USG says it kept the quarry operating between 1954 and 2016.
The quarry first started producing gypsum in 1935, and at its peak it employed 150 people.