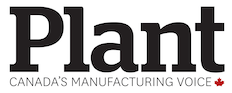 WINNIPEG – Westjet is launching new direct flights between Winnipeg and Atlanta, starting in September.
Manitoba Premier Heather Stefanson says the province will provide up to $5 million for the new service, similar to a deal last year that launched direct flights to Los Angeles.
Stefanson says the direct flights to Atlanta, a major hub for Delta Airlines, will mean quick connections to vacation and business destinations in areas to the south and Europe.
Nick Hays, president of the Winnipeg Airports Authority, says customs pre-clearance in Winnipeg means people going through Atlanta to other U.S. destinations won't have to spend time going through customs while making connections in Atlanta.
Gerry Price, chief executive officer of Price Industries, says the new flights will address long travel times that have been a hurdle for customers of his manufacturing company.
The first flight to Atlanta is scheduled to depart Winnipeg at 9 a.m. on Sept. 6.