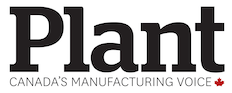 LISTEN NOW:
EPISODE GUEST: Greta Cutulenco
SUMMARY: Guest Greta Cutulenco, from Acerta Analytics Solutions, spoke with Plant's Associate Editor, Maryam Farag, about the differences between the automotive and tech industries. She covers the topics of how to bridge the gap between existing technology in automotive and new data science tools, and how to manage diverse, cross functional teams with domain knowledge in both tech and automotive.
Cutulenco also speaks about her role and mission at Acerta Analytics Solutions, and provides insights into how women can advance careers in automotive and technology industries.
GUEST BIO: Greta Cutulenco is the CEO and Co-founder of Acerta Analytics Solutions. Acerta provides a machine learning platform that detects malfunction and predicts failures for vehicles coming off the assembly line and being driven.
She has years of experience working with automotive OEMs and Tier-1 manufacturers, having worked at Bombardier and at Magna in the area of system testing, monitoring, and analysis. She worked at AECL (nuclear) on testing processes. Her Master of Science research at the University of Waterloo focused on automatic analysis of data for testing and anomaly detection.
In 2018, Cutulenco won the Female Founders Competition, sponsored by M12, EQT Ventures and SVB Financial Group. She has also been included on the Forbes 30-Under-30 list for manufacturing and was named one of 2019's Canadians to Watch by Automotive News.