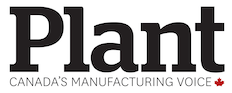 LISTEN NOW:
EPISODE GUESTS: Richard Kunst and Mariela Castaño
SUMMARY:
In part two of our conversation with Richard Kunst, President and CEO, and Mariela Castaño, Senior Vice-President and COO, Kunst Solutions, the discussion focuses on data, customizations, robots, and how to address challenges.
GUEST BIOS:
Richard Kunst
Richard has over 45 years of senior leadership experience in areas such as manufacturing, operations, retail, and supply chain. Richard's passion for organizational improvement has not gone unnoticed. He was previously the President of the Canadian Region for the Association for Manufacturing Excellence. Richard is also a regular contributor to Plant magazine.

Mariela Castaño
Mariela is an Industrial Engineer by trade. She has over 35 years of experience in operations, manufacturing, and continuous improvement.
​Mariela is a Six Sigma Black Belt with a passion for "working with less" and a sharp eye for waste reduction. Mariela is able to identify what's important to an organization, and at the end of the day that's the bottom line.