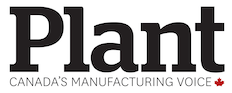 LISTEN NOW:
EPISODE GUEST: Daniel Breton, President and CEO, Electric Mobility Canada
SUMMARY:
More and more automotive OEMs are bringing battery production to Canada and committing to producing electric vehicles within Canada.
In this episode of Plant Talk, Breton looks at how this is affecting the clean technology space in Canada. Also we look at the different types of electric vehicles (BEV, PHEVs, FCEVs), and the impacts that they have on the environment in terms of reducing greenhouse gas emissions.
GUEST BIO:
Daniel Breton is President and CEO of Electric Mobility Canada, one of the oldest associations dedicated to the electrification of transportation in the world. It has members from every sector related to electric mobility in Canada.
A former Quebec Minister of the Environment, Sustainable Development, Wildlife and Parks, he was the first elected official in charge of a government strategy for the electrification of transportation in Canada in 2012.
He graduated in sustainable carbon management, and has written several books on the subject of transportation electrification, climate change, air pollution and energy transition since 2009.