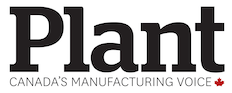 LISTEN NOW:
EPISODE GUEST: Matt Skynner, COO, of ventureLAB
SUMMARY:
Guest

Matt Skynner, COO, of ventureLAB, speaks about how various industries (namely automotive) have been hit hard by the recent chip shortage; why Canada's auto sector was vulnerable; and when things will go back to normal. He also discusses why Canada needs to build chips and batteries at home, and how the rise of electric vehicles makes it even more important.
GUEST BIO:
Matt has over 25 years of high-tech experience, including leading a global technology business as Corporate Vice President and General Manager at AMD Matt was also previously the President and Chief Operating Officer at Brain-grid Corporation.
At AMD (previously ATI), Matt spent 17 years in various roles including Vice President, Corporate Marketing, Vice President, Product Marketing, and Corporate Vice President and General Manager of the Graphics Business Unit. In addition, Matt served as the General Manager for AMD Canada. Matt started his career at Honeywell Limited where he held various positions in engineering, sales and marketing.
Matt has served on the Boards of Directors of the IT Association of Canada, the Information Markham and Volunteer Centre, and the Canadian Association of Energy Service Companies. Matt is a Professional Engineer and holds a Bachelor of Science in Electrical Engineering and an MBA from the University of Manitoba.