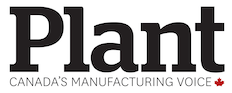 Verton and The Crosby Group announced an expansion of Verton's load orientation technology in North America.
As a partner and master distributor of Verton products for the Americas, The Crosby Group has invested in additional units for deployment in the U.S. and Canada,  and key team members to support the growing business.
"Verton's remote-controlled load orientation products provide a step-change in terms of the safety and productivity of our customers' lifting operations. Verton's wireless products remotely orientate suspended loads without the need for taglines, using gyroscopes and sophisticated control systems, removing the need for personnel near or under loads," said Robert Desel, CEO, The Crosby Group.
Verton's load orientation solutions include Everest 6, SpinPod 7.5 and SpinPod 30, a modular load orienting system for a broad range of working load limits.
"We are thrilled to see the investment that The Crosby Group is making in support of our partnership," said Tim Ekert, CEO, Verton. "Verton will have a greatly increased presence in the market to bring our products to new customers and industries and to provide an increased level of support to our existing customers."