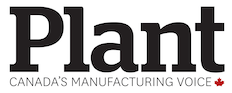 MDA Ltd. announced a contract with an undisclosed U.S.-based space company for a key landing sensor for a 2023 mission to the moon.
This award was made as part of the company's project involving NASA's Commercial Lunar Payload Services initiative.
"Momentum is building as governments and private sector organizations work hand in glove on a shared mission that will take us back towards the Moon and beyond," said Mike Greenley, CEO, MDA. "MDA is proud to be part of that collaboration and we look forward to supporting the upcoming missions to the lunar surface where our robotics and sensor technologies will play an important enabling role."
The landing sensors for the mission will be delivered from MDA's Harwell U.K. office. This technology is a result of a partnership with the U.K. Space Agency, which has supported the development of MDA's two commercial lunar landing sensors; LEIA (Lidar) and FLARE (Laser Range Finder). The contract announced will use the LEIA technology, which enables landings in more treacherous locations.
"No one gets to the Moon on their own and strong partnerships are critical to mission success," said David Kenyon, Managing Director, MDA U.K. "We are grateful for the collaboration and support from the UK Space Agency on our suite of commercial landing sensors which will ensure that MDA and the UK are at the forefront of a new commercial space race."