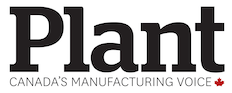 Canadian manufacturers have managed to maintain an acceptable level of confidence in their business prospects throughout US President Donald Trump's reign of tariff terror, although their optimism has diminished with each year. However, there is relief all around now that the tariffs on steel and aluminum have been lifted. This allows Canada and Mexico to move ahead with the ratification of the USMCA deal, and at least lower the level of uncertainty that has plagued North America's integrated market.
Although the details are to be worked out, the three NAFTA partners are essentially back to where they were before the Trump administration imposed the dubious Section 232 national security measure. It was the means to justify slapping tariffs on continental partners to protect US steel and aluminum producers.
The question that hangs over this chaotic affair is, to what end? Bob Woodward's illuminating examination of the Trump presidency (Fear, Trump in the White House) reveals two factors – among others – that have fuelled the president's pursuit of protectionist measures, despite advice to the contrary from within and outside his administration. One is to protect domestic industry by using threats and tariffs as negotiating tactics to gain leverage – for example –in the NAFTA renegotiation. The other motivator is to tackle China's unfair trade behaviour and check its quest for world economic domination.
So far, it's mission not accomplished. As the Trump administration engages in an escalating game of chicken with China, it's doing so after insulting and annoying its allies, especially those closest to home.
When the steel (25%) and aluminum (10%) tariffs were announced a year ago, Prime Minister Justin Trudeau rightly denounced them and responded with tariffs on targeted US markets exporting to Canada. What followed was a hard negotiation to refresh NAFTA. So lots of pain felt by consumers and businesses on both sides of the border.
Turns out, Canadian negotiators weren't the dupes the real estate tycoon was accustomed to dealing with. Eventually there was an agreement that offered few gains for the US, and it was understood the steel and aluminum tariffs would be lifted immediately. They weren't, and the Trump side decided to hold out for quotas.
No dice, said Canada and Mexico. And no USMCA unless tariffs were lifted.
Predictably, the great negotiator ran out of time as his fight with China escalated, so tariffs were dropped with assurances of more focussed scrutiny to prevent low-priced third-party imports from slipping across the border. And no quotas.
Amazingly, despite the poor return in North America, the US was set to try automotive tariff leverage with Europe and other exporting nations, but is holding off as it continues its China campaign.
Putting aside Trump's narrow America First view that the world is ripping off the US and protectionist measures are the answer, Western allies have common cause in the fight with China.
Europe, Japan and other trading partners accuse Beijing of violating its commitments under the World Trade Organization. Foreign companies worldwide complain they are forced to share valuable intellectual property and accuse China of other tactics to obtain technology, including outright theft. Never mind accusations China is running a global spy operation.
The Middle Kingdom doesn't have to be a friend to be a partner in trade, but all the participants must play by the same rules. More would be accomplished bringing China in line with the help of allies rather than enduring the global bludgeoning of a trade war. A smart negotiator recognizes the leverage friends can provide. So far Trump and his "advisors" have failed to see the advantage of a united front and that world trade isn't a New York real estate deal.
A version of this editorial appears in the May-June 2019 print issue of PLANT Magazine.