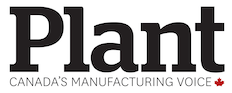 America has paid little attention to its northern neighbour, top trading partner and closest ally in the past, something that has made Canadians feel under-appreciated. Well, we are no longer being ignored!
Who would have thought in November 2016 that with the election of Donald Trump as president of the US (indeed, many thought that was impossible), Canada would garner so much attention, much of it passively hostile (as in without the threat of arms).
Really, how much trouble did we have with Barack Obama, other than the Keystone thing and a few other trifles?
Yet the 45th president of the US, just over a year into his administration, has positioned Canada as a trading marauder, taking advantage of a naïve, defenceless America by running rough-shod over its softwood producers, treating its farmers badly and somehow finagling undue advantage from NAFTA, especially when it comes to the automotive sector.
Now Canadian manufacturers operating within North American supply chains have something else to worry about. The Trump administration has slapped a 25% tariff on imported steel and a 10% tariff on aluminum.
Trump did this by invoking a rarely used provision in American law that allows the president to take unilateral action as a counter to a national security threat. His dubious reasoning: the US relies too too-heavily on foreigners for metals used in the production of military weapons, machinery, equipment and gear.
If this is a slap at China, a favourite Trump villain in the unfair trading and dumping narrative, his aim is off since the People's Republic is responsible for about 2% of the US supply. Yet the tariffs put Canada, America's top supplier of both metals (in trade worth $24 billion a year), in the Trump crosshairs.
It's astonishing Canada would be regarded as a "security" threat when you consider the Trudeau government can't place an order for fighter jets without turning the process into a procurement fiasco. Happily, after some furious eleventh-hour lobbying, Canada and Mexico won exemptions as trusted allies, with a catch: they agree to a NAFTA deal that's to Trump's liking. (Other allies can also apply for a pass.)
But the real estate agent/reality-show carnival barker president is taking a tremendous risk with this vanity project aimed at his base to prove he can bring jobs back to the US. He is doing so against the wishes of many in his own party, his now ex-chief economic advisor (Gary Cohen), his allies as well as many economists and analysts who, unlike Trump, actually pay attention to studies, analysis and history. They all fear the chaos and consequences of retaliation that will disrupt global trade flows, while the WTO is concerned that using security as a ploy to raise protectionist barriers encourages other countries to do the same.
Trump is also ignoring the likelihood that his actions will kill jobs rather than create them, in part by raising costs for manufacturers and prices for consumers. (A Trade Partnership study forecasts 33,500 jobs created in the two metals sectors, and 180,000 lost in other industries.)
In one of Trump's tweet eruptions, he proclaimed the "Russians were laughing their asses off" at how the US was handling the Russian investigations. Now they have something else to laugh at. Since it is Vladimir Putin's aim to disrupt and divide Western alliances, he has surely backed the right guy in Washington to get the job done.
For Canadian manufacturers looking for more stable business conditions before making significant investments, the countdown is on: two and half years before America has an opportunity to end Trump's reign of error.
A version of this editorial appears in the March 2018 print version of PLANT Magazine.