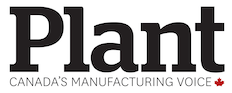 Canadian manufacturers have many great qualities. There are some truly innovative entrepreneurs carrying the flag for our brand, which is respected around the world. But ladies and gentlemen, they must be bolder.
PLANT's 2015 Manufacturers' Outlook survey of a mostly "cautiously optimistic" group of senior executives, found they continue to focus on domestic and US markets.
More than 90% of the 416 respondents derive most of their business from trade in North America (63.1% in Canada). Over the next three years, about 83% will seek new markets within the home continent, and from there the numbers take a mighty tumble. China is a huge opportunity, not without some risk, and so far just 2% of the respondents are doing business there.
The federal government is wrapping up trade deals with the European Union and South Korea, and negotiating the Trans-Pacific Partnership, all representing expansion into markets that should translate into growth and jobs. Yet only 11% of the Outlook respondents appear to be stoked by the opportunities.
The survey found 70% of companies intend to finance growth over the next three years from cash flow. This suggests investment will be conservative, yet Canadian businesses will need to spend on machinery, equipment and technology to address – among other things – the need for much improved productivity.
Most of the Outlook companies (65%) are small (fewer than 100 employees), and 33% of the total are really small. They are lacking the resources to which much larger manufacturers have access, there are challenges getting financing from outside sources, and they're still shaking off the effects of the 2008-09 economic turmoil, so it's understandable they're focusing on markets that are familiar and reliable.
But it's a mistake to believe North America – or Canada – represent safe havens. There are legions of competitors from all over the world that are looking for new territory to conquer and will be only too happy to relieve the home-team companies of their lunch money.
Some of the big Canadian players have thrived through the adversity, and their experience has been translated into practical advice in a project that looks at The Future of Canadian Manufacturing.
Researchers at the Lawrence National Centre for Policy Management (Ivey Business School, London, Ont.) have put together a comprehensive report that provides case studies from nine companies in automotive parts, food and diversified manufacturing.
Common characteristics include: exposure to global competition; a decentralized management structure based on a entrepreneurial culture; investment in innovation as a critical strategy; greenfield investments and acquisitions to expand their geographic reach; and significant resources directed to developing skilled workers and managers.
The project also offers general recommendations. One is to help firms acquire expertise to break into global markets. Companies would bring in an experienced executive to be a "mentor" that advises and perhaps provides an in to its established networks.
Number two is to ensure companies have the skilled people they need, which would be helped along by partnering with local schools and colleges.
The third recommendation is for governments to unplug transportation bottlenecks.
When it comes to attracting investment, Mexico is kicking our ass. A fourth recommendation calls for all levels of government to make Canadian manufacturing a shared priority and work together to attract more investment.
Manufacturers need to become bigger and bolder to create a more dynamic environment that will attract the entrepreneurs of the future.
Download the more detailed components of The Future of Canadian Manufacturing here.
Comments? E-mail jterrett@plant.ca.