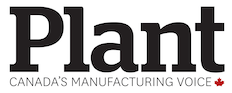 The expansion of the Kinder Morgan Trans Mountain pipeline system, to ultimately move Alberta crude oil by tanker through the Port of Vancouver, was a high-profile issue in the May 9 BC election.
Liberal premier Christy Clark agreed to support the federally-approved project in exchange for Ottawa's commitment to a substantially upgraded emergency spill response plan and financial compensation from Kinder Morgan that would see the province paid as much as $1 billion over the next two decades.
This didn't appease spill-fearing Vancouverites, who shifted their votes to NDP leader John Horgan after he vowed to use "every tool in the toolbox" to fight the project. Green Party leader Andrew Weaver also voiced strong opposition.
With a New Democrat/Green coalition in charge, the federal government's resolve to enforce its approval of the project will be sorely tested.
Prior to the election, Vancouver Mayor Gregor Robertson stated that expanding Kinder Morgan's tanker traffic from five to 35 per month isn't worth the "disastrous risks'' of a spill.
But does the project actually pose such risks?
Although there has never been a serious oil tanker spill on Canada's Pacific coast, the disastrous environmental impact of the 1989 Exxon Valdez accident in Alaska's Prince William Sound is the most often cited reason to oppose the Kinder Morgan expansion.
Paradoxically, the Exxon Valdez spill proved to be a powerful catalyst that set off a spill-prevention movement in the global oil shipping industry. Investigators concluded the spill wouldn't have happened if the Exxon Valdez had been a double-hulled vessel. As a result, 150 countries mandated a 25-year phase-out of single-hull tankers and a requirement for all new vessels to be double-hulled by the end of 2014. Double-hulled ships, combined with advanced navigation systems and other safety measures, have resulted in a precipitous drop in global seaborne oil spills from an annual average of 2,340 barrels per day in the 1980s to just 110 barrels since 2010. That staggering reduction has been achieved despite a doubling of tanker shipments to 60 million barrels per day.
Meanwhile, hundreds of times more petroleum from leaking vehicles, trucking spills, illegally disposed used oil and other land-based sources runs down municipal storm drains into the world's rivers and oceans.
What about in Canada?
Transport Canada data shows that more than 1.6 million barrels of petroleum is safely moved from 23 Atlantic Canada ports each day. Another 500,000 barrels move up the St. Lawrence to Montreal and other Quebec ports. Overall, Eastern Canada's ports berth some 4,000 inbound petroleum tankers each year without any major incidents.
Due to the proximity of the Vancouver and Seattle areas, analysis of tanker movements on the West Coast must include Canadian and American traffic. Essentially all tankers must transit the Strait of Juan de Fuca bordered to the north by Vancouver Island and to the south by Washington State.
Of the approximately 1.2 million barrels per day that goes though the strait, about 500,000 barrels of mainly Alaskan oil (similar to diluted oil sands crude) move south to the Seattle area.
About 700,000 barrels per day moves from the Vancouver region transported by tugboat-towed barges, refined fuel tankers and, five days a month, an outbound tanker carrying crude from Kinder Morgan's Vancouver pipeline terminus.
Despite hundreds of millions of barrels of seaborn petroleum movements over many decades, the only significant spill on the West Coast didn't come from a tanker. It occurred when the BC Ferries vessel Queen of the North foundered near Prince Rupert with 1,750 barrels of fuel on board.
The Kinder Morgan capacity expansion would see its tanker shipments grow to 35 per month. The company's spill prevention measures go far beyond employing the strongest and safest double-hulled tankers. Certified Marine Navigation Pilots will be on the bridge until the ships reach open ocean. Powerful ocean tugs, one of which will be tethered to the tanker and the other available to assist, will keep the ships safe, even in the highly unlikely event of engine failure.
As a West Coaster, I'm not worried about adding one more oil tanker per day. But I do worry about the boat diesel, heavy bunker fuel and chemical pollutants pumped from the bilges of the other 6,000 large ships that travel our waters each year, ships that are not nearly as closely scrutinized as those 35 Kinder Morgan tankers are sure to be.
Gwyn Morgan is the retired, founding CEO of EnCana Corp., which produces, transports and markets natural gas, oil and natural gas liquids. Distributed by Troy Media © 2017.