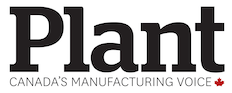 The COVID-19 pandemic has clearly demonstrated the world's fortunes can turn very quickly, bringing into question how business is conducted and with whom. It certainly reinforces the need for manufacturers to continuously focus on forecasting, evaluating and managing risk. 
Speaking of risk, this truly disruptive year has also demonstrated how quickly trade peace can go sideways as the pandemic intrudes in other ways, such as how it impacts the fortunes of a certain sitting US president with an election looming in November.
Take aluminum tariffs: we thought that was settled with CUSMA.
Yet the Trump administration slapped a 10% tariff on Canadian aluminum barely a month after the trade deal went into effect (then cancelled it before t went into effect). This as the US struggles to extricate itself from the devastating economic and medical effects of COVID-19.
The reasoning? Washington's chief White House protectionist claims Canadian imports have surged this year and represents another fantasy security threat. 
The Aluminum Association, which represents US and foreign companies, opposed the tariff. It said Canadian raw aluminum shipments to the US are within historical norms. 
The folly of this move was evident. 
It may be about shoring up a very few jobs during an election year, but there's an obvious point that's MIA in the White House calculus: tariffs aren't helpful to economic recovery. The cost of products containing aluminum will go up, impacting manufacturers and consumers, and the tariff will encourage the purchase of aluminum from other countries, such as Trump's trade adversary, China. Add Canada's $3.6 billion worth of reliatory tariffs on US aluminum products and you have to ask how that's making America Great Again. 
US protectionist policies and the pandemic have at least one thing in common: they have placed a lot of pressure on global trade and that brings into question how supplier relationships will proceed in the future, although some of that pressure may be relieved if Trump ends up a one-term president.
The Association for Manufacturing Excellence (AME) is addressing the global supply chain issue with a white paper called, A Manufacturing Marshall Plan. It offers some important post-pandemic guidance that will be of value to manufacturers and help bring jobs back to Canada. (Download the whitepaper here.)
The onslaught of the pandemic further exposed weaknesses in global supply chains: shortages of key materials and supplies, high transportation costs, quality issues and unpredictable delivery times. AME's whitepaper calls for reshoring, nearshoring and leanshoring (total cost analysis and the application of lean practices rather than those that allowed work to be offshored in the first place).
Sourcing supplies domestically or closer to home would eliminate many concerns and result in less risk, especially when some other calamity strikes.
But AME warns establishing domestic supply lines will require greater productivity, efficiency, speed, quality and competitiveness. This means embracing the digital revolution, and that's an issue for Canadian manufacturers. This year's Advanced Manufacturing Outlook survey shows just 30% of respondents applying IIoT capabilities, but that's an improvement over the 24% from last year's survey; and 17% compared to 8% last year have a plan to invest in the technology over the next 12 months. Encouraging but more companies need to embark on a digital transformation. 
Realigning supply chains and investing in technology will be challenging for manufacturers that have had to deal with so many disturbances. Yet it is necessary to restore economic harmony and ensure Canada's manufacturing sector has the agility to withstand future upsets.
This article appears in the September 2020 print issue of PLANT Magazine.