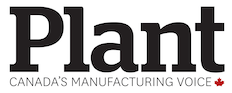 High Q (provider of cloud-based secure file sharing, team collaboration and social networking software), reveals that adding video to your marketing is more important than ever.
It posts stats on its web page that show 75% of executives watch business related-videos every week and using the word video in the subject line can increase open rates by 19%. More than half (54%) of senior execs forward/share business-related videos with colleagues at least weekly.
A manufacturer's primary focus is producing the best and most innovative products, not producing videos. Don't be intimidated, it's actually pretty easy.
Don't try to compete with Hollywood. Keep your videos understated, personal and human. Start by shooting simple talking head videos. Make the subject matter educational and cover a single point. Keep your production less than two minutes long.
You can start out with a budget of less than $300. Use a high-quality webcam (Logitech C920) and a high quality microphone (Audio-Technica ATR2100-USB). Click here to see some examples.
Click here for a free copy of How To Build Your B2B Company course.