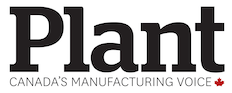 But there are other ways to go:
• Q&A webinars. Allow the audience to ask you questions in an unscripted live format. Q&A webinars are not for the faint of heart but will demonstrate you know your stuff.
• Co-hosts. Bring someone in from a non-competing company. For example, if you sell lathes you could invite someone who manufactures cutting inserts and/or someone who could provide some interesting CNC programming tips.
• Interview format. Invite an industry expert to be interviewed. Create an agreed-upon list of questions with accompanying slides and let the show begin. Prior to assembling the questions ask the expert if there are questions always asked, and questions that should be asked.
Watch an on-demand business-growth webinar at http://broadfieldconsulting.com.
You probably picture yourself presenting to the webinar audience. This is a "tried and true" method that works well and is very easy to create. Simply come up with your topic, create your talking points, assemble your slides, and away you go.