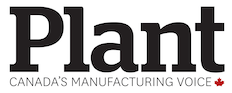 Should you record your webinars? The main argument against is that registrants will not bother showing up for the live broadcasts. While this is true in some cases there are three reasons why you should record them:
1. Your registrants are very busy people and many will not be able to attend your webinar at its scheduled time. In fact, a recent Adobe Connect software blog study determined that 36% of registrants actually attend live webinars. This falls in with the typical 30% to 40% attendance average you will experience from your webinar.
2. A substantial percentage of your registrants (up to 60% based on my experience) will watch your recorded webinar at another time. The Adobe Connect study average is 55%.
3. You can put your recorded webinar on your website and turn it into an on-demand feature for use as content for sales lead generation. Simply direct site visitors to a landing page that grants them access in exchange for completing a short online form with their contact information.
Watch Andrew Shedden's on-demand business-growth webinar at http://broadfieldconsulting.com.