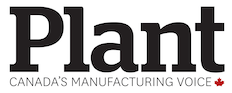 One of the challenges when presenting a webinar is getting those who register to actually attend. If your webinar follows the industry average, expect about 40% attendance. There are a few simple things you can do to boost attendance.
1. Go beyond the reminders that are sent out automatically by your webinar software. Send a reminder one week, one day and one hour before your webinar starts.
2. Include in the reminder additional educational information that will tweak the interest of those who registered. It's not much extra work to send out short reports, tip sheets, or videos that provide value and increase attendance.
3. Provide content that expands on one of the major points to be discussed in your webinar. If the topic is Five Ways to Reduce Drill Press Waste you send out three pieces of content with your three reminders that explains one of these ways in some detail. This gives your registrants a sample of what's to come.
Watch an on-demand business-growth webinar by visiting http://broadfieldconsulting.com.