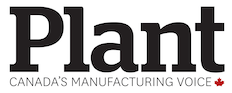 Here's the wrong way to host a webinar. "We are excellent people, our company is great, we have top quality products, and we offer sharp pricing. Let me tell you more about us."
Do this and watch your attendees log off. Simply put, webinars are never about you: they're always about your audience. Follow this basic structure for more leads.
• Prepare educational content for attendees that outlines what they need to do to improve performance in their companies.
• Grab their attention from the outset with relevant and disturbing market data. For example, "Did you know that the average drill press operator wastes 4.2% of every shift dealing with XYZ?"
• Educate them on three to five key points. Do not be a kilometre wide and a centimetre deep. Give more detail on fewer points.
• Tell them what to do and, less often, how to do it, which they will discover when buying from you.
At the end of your webinar use a three decision close with a simple call to action that only sells the next step. For example, "You can continue to run your drill presses as you have and you will get the same results. Alternately you can try to retrofit your current drill presses to the new XYZ standard. This can be very time consuming and costly. Lastly we can arrange an onsite meeting for a free strategy session. I will come to your plant, discuss more best practices, and analyze your situation."
Next up: How long your webinar should be and how to keep attendees from leaving.
To find out more about Andrew Shedden's next free business-growth webinar visit http://broadfieldconsulting.com.