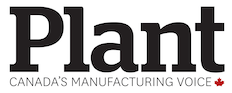 Many industries have long buying cycles. Salespeople schedule initial meetings with prospects and are told there won't likely be any opportunities for three months, six months or more. They leave some company or product information, wait for the RFQ to arrive and hope for the best.
Salespeople can influence the vendor selection process in your favour by doing two simple things at the conclusion of their initial meetings.
• Get prospects to agree to be added to your newsletter program, which is actually a well-designed educational series.
• Create a vendor selection matrix (click here for an example) that makes your company the obvious best choice.
Contact Andrew Shedden at (705) 876-0634 or visit http://broadfieldconsulting.com.