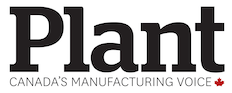 After your salespeople have established a prospect's main problem, dimensionalized it and extended the consequences to encourage action, what's next? It would be cruel and inhumane to leave a potential customer in such an agitated state. The following step offers pain relief.
Create a compelling future. Ask how the company would benefit as a result of reducing or eliminating its main problem.
For example, a drill press breaks down and causes production to go offline. This causes delayed deliveries and the loss of customers. A high-performing salesperson would then say something like this, "Mr. Prospect, if we are able to reduce or eliminate your drill press breakdowns it would mean more on-time deliveries and happier customers. Can you think of any other ways you might benefit?"
In effect the best consultative selling process identifies the main problem, extends the consequences, and then identifies and extends the benefits from solving the problem with your solution.
A free on-demand marketing system webinar and audio-only version are available at http://broadfieldconsulting.com. Call Andrew at (705) 876-0634 or e-mail info@broadfieldcommunications.com.