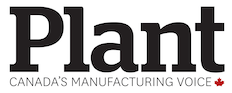 If you have a strong affiliation to a particular political party or feel strongly about a candidate, you may want to consider how you can support them before and/or during the campaign. As a citizen, it's your right to support any party or person you like, but as an entrepreneur, you will want to consider a few things before you hammer a sign into the lawn outside your building and make sure you don't run afoul of the rules which have changed since the last Federal election.
Aligning yourself or your business with a party means publicly acknowledging that you believe in that party and its vision for Canada. Your political opinion will be questioned and perhaps judged on the party's platform, and if there are surprises during the campaign, you may end up justifying your decision and defending the party/candidate to everyone you meet.
Taking a political stance on behalf of your business can win you favour with the party or candidate you support should they get voted into government. On the other hand, employees and customers with different political views may judge your business based on your ideology instead of on your product or service, and it could alienate those who are passionate about politics.
It's also important to consider your employees and how they would feel about the party, or the partisan line you've drawn for the business. We often see certain professions and their associations strongly support parties that they consider to be advocates for their industry and specific issues.
After you've weighed your options and decided you want to use your business influence to support a candidate, what can you do?
Political contributions are disclosed by Elections Canada regularly as a matter of public record. Many entrepreneurs choose to make comparable personal contributions to all major parties (corporate contributions are not allowed federally) to show support for the electoral system, balance their giving and ensure they have shown support for whichever party gets sworn into government.
In addition to a financial contribution, you can display a campaign sign or offer to host an event for your local candidate, as a way to show your clear endorsement of one candidate over another. Signage provided and approved by the candidate can only be posted during the formal campaign period.
You can tap into social media to endorse a candidate or write letters to the editor to share your views on an issue or candidate – keeping in mind that, during a campaign, most news outlets invoke strict guidelines to prevent partisan reporting.
Keep in mind that Elections Canada has specific rules for contributions, spending by candidates and political parties as well as signage and advertising during the formal campaign period as well as during what is called the "pre-election period" which began on June 30. Furthermore, Elections Canada will be enforcing new rules this time around that cover a broader range of activities over longer periods of time than was the case last election. One significant change is that individuals or organizations – known as 'third parties' – that don't seek election themselves but want to promote or oppose a party, candidate or nomination contestant may be required to register with Elections Canada. So, before taking any steps, you will want to consult the specific rules. The Elections Canada website is a good place to start and be sure to review the "Tools for Third Parties" section.
As an entrepreneur, there are many factors to consider before publicly endorsing a candidate, and it's important to look at the implications from many angles before making the leap.
While an election can be a very exciting time and a chance to support a candidate you are passionate about, it is also important to be aware of sensitivities while making the best choices for you and your business during and after an election.