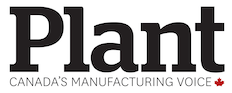 Search for a gloomy article about Canada's post-crisis experience, and you're bound to see mention of the auto sector. Beyond the super-sized bailouts, the sector has struggled, with commentators blaming Dutch disease, competitiveness and productivity issues, corporate welfare and other macro- and micro-factors for the poor performance. Gloom even led industry insiders to pine about the fate of the sector. Is it on a long slide, or is there renewed hope for production of autos and auto parts in Canada?
We haven't owned exclusive rights to industry gloom. Detroit was almost singularly used to illustrate the ravages of the Great Recession in its early days. Indeed, the fate of the Detroit Three was hanging in the balance. The city retained punching-bag status as Motown turned into a ghost town. But from the ashes, the industry came back. In fact, it gained strong momentum ahead of the rest of the economy. When things hit bottom, an oversold auto market suddenly was in deficit, and immediately mounted a steady comeback that revived US sales from 9 million units in the crisis to over 16 million last year.
Canada initially participated in the revival, but production has been flat since early 2012. Given the steady growth in US sales over this period, by definition, we have been losing market share. The numbers are sobering: Canadian share of North American production was fairly steady at just above 16% from 2001 to 2008; it jumped up to 17% in 2009-10, but since then, it has tumbled steadily, and is currently between 13% and 14%. The industry faced pretty tight capacity constraints over this time, so demand hasn't been the problem.
The real issue? A lack of investment. So if we haven't been getting it, who has?
Mexico is the popular answer to this question. But do the facts agree? Not exactly. Mexico has indeed had a lot of success attracting investment south of the Rio Grande. But its big inroads in the industry occurred in the 2005-09 window. During that period, its share of North American vehicle production rose from 8 per cent to 18%. However, since 2009, the share has been static – meaning that Mexico definitely held its own during high-growth years – so clearly, it isn't the cause of Canada's loss in share.
That honour goes to the United States. As a share of North American production, US activity peaked in 2003 at 74.5% of the total. From there, it endured a seven-year tumble to 64%. In effect, the US bore the brunt of Mexico's ascendance. But since 2010, America has been in comeback mode, rising to 67% of North American production last year. The trend is solidly positive, so there is nothing in the numbers to suggest it won't continue, and given that there is still evidence of pent-up demand in the sector, the potential is there. But there is a problem. US investment has not kept pace with production, so capacity usage is significantly above previous peak levels – absent a wave of investment, there's little capacity to grow.
Post-crisis trends have been worrisome for Canada. Lack of new investment has left some resigned to a permanent downward trajectory, a 'hollowing out' of the sector. But are things turning around? Our dollar is weaker, and this is a very dollar-sensitive sector. And recently, there have been significant spending announcements. Ford won a global mandate for its Oakville facility. Linamar is making a half-billion-dollar investment in its Guelph facilities, creating 1,200 new jobs. Chrysler has announced a $2 billion play that will bring a new generation of vehicles to Windsor. At the same time, there are discussions with GM in Oshawa. At long last, there are signs of life.
An industry that was beaten up by a deep recession seems to be on the march again. One of the most encouraging signals is companies' renewed willingness to put money on the table. Demand has been there for awhile, and it still has lots of headroom. Lower oil prices are expected to spur demand further – and then there's the demand story for the rest of the world. These may be early days, but if we are at the start of
Click here for weekly commentaries and videos from Peter Hall. Visit www.edc.ca.