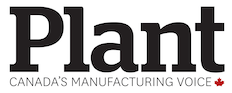 OTTAWA – Most of the Canadians who paid the national carbon price in 2021 got far more back than they paid, a newly released annual report on pollution pricing says.
Based on the numbers in the report, the average amount that people paid in the four provinces where the carbon price applied that year was $555. The average rebate was $804.
"Numbers still show that as of now, most Canadians get more back from pollution pricing than what they pay," Environment Minister Steven Guilbeault said in an interview.
Every province must have the same price levied on greenhouse gas-emitting fuels, but only Alberta, Saskatchewan, Manitoba and Ontario used the federal system that year. Yukon and Nunavut also pay the federal carbon price, but those revenues are returned to the territorial governments directly, not as rebates to households. Northwest Territories and the other provinces opted for their own programs.
Those that use the federal system receive a rebate. The system is designed so the carbon price makes it more expensive to use greenhouse-gas emitting fossil fuels, thus incenting people to find ways to use less fuel. The rebates, which are distributed regardless of how much fuel you use, are intended to keep most families from being worse off as a result of the carbon price.
The costs and rebates vary by province, because the amount and types of fuel consumed for driving, home heating and electricity vary. Albertans, for example, get 85 per cent of their power from coal and natural gas, so they pay the carbon price on their electricity bills, while in Manitoba, 99.9 per cent of electricity is renewable and has no carbon price attached to it.
But on the other hand, Manitoba's relatively colder climate, as compared to Ontario, means that its residents consume more natural gas for heat in the winter, adding to their carbon price totals.
The report said that in 2021, the average household costs were below the average rebate in every province. In Alberta, the average carbon price cost was $598, and the average household rebate was $953. In Saskatchewan, the cost averaged $720 and the rebate averaged $969. In Manitoba, those numbers were $462 and $705, respectively, while in Ontario, they were $439 and $592.
The findings were tabled in the House of Commons March 31, the day after a separate analysis by the parliamentary budget officer that agreed direct rebates exceed the costs for most families, but warned they may be left worse off by the end of this decade as the carbon price stunts economic growth. The budget watchdog's analysis included the potential for lower incomes and job losses as a result of the policy.
Conservative Leader Pierre Poilievre, who has campaigned vigorously against carbon pricing for years and plans to scrap it if he is elected prime minister, jumped on that prediction to accuse the government of misleading Canadians about the cost of carbon pricing to their family budgets.
"(Prime Minister Justin) Trudeau's claim that the carbon tax would make people better off (was) proven a lie by his own budget officer's report today," Poilievre tweeted March 30.
Guilbeault said the PBO report admits that its net cost warning doesn't include a comparison to the economic pain that climate change itself will cause if we don't do more to slow it down through policies like carbon pricing.
He also said the report didn't take into account the economic impact of policies meant to drive climate action, such as new tax credits intended to expand Canada's electric-vehicle supply chain by targeting industries such as battery manufacturing and critical mineral production and processing.
Clean Energy Canada said in a report last month that building the economy to reach net-zero emissions by 2050 will result in 700,000 additional energy-sector jobs by 2050 than Canada has today.
Last November, the PBO issued a separate analysis on the economic impact of climate change, warning that the costs in 2021 due to extreme weather had already reduced the GDP between $20 billion and $25 billion. It expects the GDP to be 0.08 percentage points lower every year as a result of climate change, even if Canada adopts all the polices currently underway to lower emissions and slow global warming.
Canada's price started at $20 per tonne of emissions produced by 21 fuels, in 2019. As of April 1 it hit $65 a tonne and it will rise $15 a tonne each year until it hits $170 in 2030.
Currently it adds about 14.3 cents to a litre of gasoline, and $25 a month to the average household natural gas bill. By 2030, it will add 37 cents to a litre of gas, and almost $65 to an average household gas bill, though that is based on 2021 gas consumption levels.
Guilbeault said the initial investments to buy an electric car or an electric heat pump to replace a gas furnace may seem high, but the costs to operate them are far lower. The carbon price makes them even more attractive over time, he said.