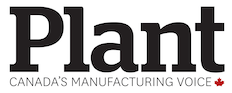 SAINT-GEORGES, Que. — A Quebec manufacturer is getting $800,000 in non-repayable funding through the federal government's regional steel and aluminum initiative for specialized machinery.
Usimax, a manufacturer of speed reducers and specialized gears in Saint-Georges, Que., will use the funding to buy specialized CNC (numerical control) machinery. The company will also be able to manufacture ultra-high precision ground gears for heavy power transmission applications.
Usimex's products are used in aerospace, defence and the rail and agriculture sectors, as well as in medical devices and various types of vehicles.
The funding was awarded under the Regional Economic Growth through Innovation (REGI) Steel and Aluminum Initiative announced in March.