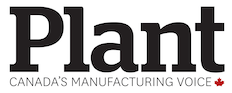 OTTAWA—Statistics Canada says manufacturing sales rose 0.8% to $57.6 billion in August, following two consecutive monthly declines, boosted by gains in the transportation equipment and fabricated metal industries.
Economists on average had expected a gain of 0.6%, according to financial markets data firm Refinitiv.
Statistics Canada says sales were up in 11 of 21 industries representing 62.9% of the total manufacturing sector.
The transportation equipment industry saw sales rise 2.8% in August, while sales of fabricated metal products climbed 3.6%.
Sales of petroleum and coal products fell 1.7% due to lower average prices, maintenance issues at a major petroleum refinery in Quebec, and lower sales in B.C.
In constant dollars, manufacturing sales increased 0.6% in August, indicating a higher volumes of goods sold.