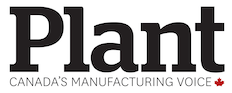 MISSISSAUGA, Ont. — The Asset Management Professional (AMP) education and certificate program from the Plant Engineering and Maintenance Association of Canada (PEMAC) is moving to a new home.
Beginning in the spring, the program will be transitioning, course by course, from Humber College in Toronto to Northern Lakes College in Slave Lake, Alta.
Registration is open for course one, which starts April 8 at Northern Lakes College and runs through June 16 in an asynchronous online format.
The program introduces participants to the latest in strategic asset management thinking from recognized global organizations. Participants build knowledge and skills in risk management and knowledge management (enterprise database systems); and are introduced to tools that will be applied to strategic decision making at each stage of the asset lifecycle.
The program is designed for mid-career professionals from a variety of backgrounds who make asset management decisions about core lifecycle functions such as design, selection, operation, and maintenance. Six courses are delivered online, each led by experienced instructors.
The transition schedule allows professionals who have started the program with Humber College to complete it there, while new candidates will work with Northern Lakes College. Successful completion of the six courses leads to the professional designation, CAMP.
Click here for information about Northern Lakes College and the schedule to start the program.
Click here for information about completing the program at Humber College Institute of Technology & Advanced Learning.