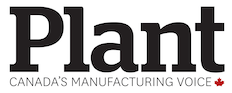 TORONTO—Ontario workers earning less than $30,000 will no longer have to pay provincial income tax starting next year, and those earning up to $38,000 will pay less tax, The Canadian Press has learned.
Government sources say the plan will be laid out in the province's fall economic statement, slated to be tabled in the legislature this afternoon.
The sources say the tax changes will apply to 1.1 million Ontario workers making minimum wage or slightly above it, noting some other low-income workers who currently use a combination of rebates and other measures are already spared provincial income tax.
They say those who will be newly exempt are expected to save roughly $850 per year, or $1,250 per year for households with two exempt workers.
The sources say the plan will cost the province about $120 million between Jan. 1 and the end of the fiscal year. No further projections are included in the fiscal update, they say.
Premier Doug Ford had promised to eliminate provincial income tax for low-income workers in exchange for scrapping a minimum wage hike planned by the previous Liberal government that was set to take effect next year.
His proposal was criticized by opposition parties, and an independent economic analysis conducted at the time showed low-income workers would benefit more from a higher minimum wage than lower taxes, because the wage hike would bring more money than a tax cut would save them.
Ontario's minimum wage rose from $11.60 to $14 an hour on Jan. 1 and was scheduled to increase to $15 next year, but the Progressive Conservative government has since introduced legislation that would cap the minimum wage at $14 until October 2020. Any future increases would be linked to the rate of inflation.
The government announced earlier this week that the fall economic statement would also raise the number of seats in the legislature required to achieve official party status, but has otherwise given few details on the fiscal update.
Finance Minister Vic Fedeli has promised to offer a clear snapshot of the government's finances, and said the government does not plan to use one-time revenue to tackle the province's $15-billion deficit.
---
Related: Ford says sexual misconduct allegations against minister are 'smear campaign'
---
That figure was reached by a commission of inquiry convened by the governing Progressive Conservatives and factors in their decision to adopt accounting practices used by the auditor general.
The Liberals had clashed with the auditor general over their choice to view pensions plans as assets and move borrowing for a hydro plan off the province's books.
However, the Tories' deficit number has been called into question by opposition parties, who say the government has overstated the deficit by including spending promises made by the Liberals that are being cancelled by the current regime.
Opposition legislators expressed concerns about a return to austerity, and said they expect the fall economic statement to lay the groundwork for cuts.
"We're pretty worried," NDP Leader Andrea Horwath said. "We expect an economic statement that's going to hurt everyday families."
The Liberals said Thursday's update will be the first thorough look at the impact of Ford's campaign promises, noting his camp did not release a costed election platform.
"Ontarians deserve answers about what the fiscal plan is for Ontario under the Ford government," Liberal legislator Mitzie Hunter said in a statement. "He said no one would be laid off and we will be holding him to this promise. If Ford is going to continue cutting services that people rely on, he needs to come clean with Ontarians."
Green party Leader Mike Schreiner said the Tories campaigned on fiscal responsibility but haven't lived up to that image.
"I don't think the people of Ontario voted for cutbacks to essential services," he said.
One public service union said the government should focus on generating revenue rather than finding so-called efficiencies.
"Ontario doesn't have a spending problem, it has a revenue problem and that's the real story behind both insufficient service levels and the province's deficit," said Candace Rennick of the Canadian Union of Public Employees.