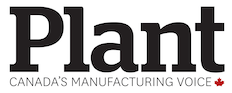 New Flyer spokeswoman Lindy Norris says in an e-mail that the jobs will be transferred to its facility in Shepherdsville, Ky., in the first half of 2019.
Norris says in 2015, the US government passed an act that boosted its American parts content requirement for bus purchases that use federal funds.
That requirement jumped from 60% to 65% in October 2017, and will increase again to 70% in October 2019.
Lindy says in order to meet the 70% requirement, New Flyer has to transfer some of the high-dollar electrical components currently made in Winnipeg to the US.
She says the company advised the Winnipeg workforce of the decision last month.
"The decision was made after exhausting external supply chain options, but given the high dollar content of the electrical components there were no other viable alternatives," Lindy said in the e-mail.
"No further transfer of work out of Winnipeg is anticipated."
NFI Group Inc., the parent of New Flyer Canada, is headquartered in Winnipeg and it says nearly 90% of its revenue comes from US customers.
It employs more than 2,800 people in the Winnipeg area.
WINNIPEG — North America's largest transit bus and motor coach manufacturer says it's moving about 90 jobs from Winnipeg to Kentucky due to increasing US content requirements.