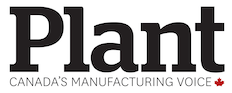 DES PLAINES, Ill. — Motor Coach Industries (MCI) will be supplying 36 commuter coaches to AC Transit, California's third-largest bus-only transit system.
MCI, the US subsidiary of NFI Group Inc., a Winnipeg-based bus manufacturer, said the order for accessible D45 CRT LE commuter coaches is a result of a recent competitive procurement for up to 137 buses, of which 50 can be procured for AC Transit's use. The remaining 87 options will be available for use by other transit authorities throughout the US.
The buses are designed to accommodate all kinds of passengers and mobility devices and MCI said they'll be the backbone of AC Transit's efforts to eliminate commuter gridlock across three of the Bay Area's most congested bridges.
AC Transit was the first public transit agency to test the MCI D45 CRT LE in a 100-trip pilot throughout the transit district's service area.
No financial details were released.
MCI is based in Des Plaines, Ill.