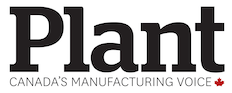 MISSISSAUGA, Ont. — Tissue manufacturer Kruger Products L.P. has formed a three-year partnership with the Nature Conservancy of Canada (NCC) to help Canadians connect with nature.
Kruger Products, based in Mississauga, Ont., is supporting NCC's Nature Destinations program, which invites Canadians to experience some of the country's greatest examples of nature.
"This is about connecting Canadians with nature so they can make informed decisions about safeguarding our environment," says Steven Sage, Kruger's vice-president, sustainability and US marketing,. "It isn't enough for companies to make sure sustainability runs throughout their operations; consumers need a personal appreciation for nature so they make the right choices."
NCC's program, launched in 2017 with 20 properties, is growing in scale, adding sites that provide in-nature experiences that offer everything from short boardwalk strolls to day-long hikes, from cities to remote locations.
Kruger Products has reduced its greenhouse gas emissions (22%) and water consumption (28%) since 2009. It was also the first Canadian tissue company to earn Forest Stewardship Council (FSC) Chain of Custody certification.