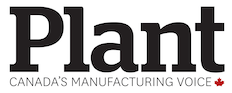 WATERLOO, Ont. — The Kraus Group of Companies says it will sell its flooring distribution businesses and shut down its broadloom carpet manufacturing operations in Waterloo, Ont., under court protection from creditors.
Documents filed with the court as part of the process say the group's assets are worth substantially less than what it owes its to main creditors, a total of nearly $148.2 million.
Under the Companies Creditors Arrangement Act, a court oversees efforts to work out a business plan that's satisfactory to the creditors of a company.
The announcement comes days after the company issued temporary layoff notices to more than 200 unionized employees at Kraus Carpets and Strudex Fibres on Sept. 7.
In total, Kraus says 256 employees are affected by closing the manufacturing operations.
It's also seeking court approval for a sale of its flooring distribution business to Q.E.P. Co. Inc. under an agreement signed Tuesday.
Kraus chief executive Shawn Davies says that the agreement to sell its distribution business will allow it to continue operating from its head office in Waterloo and continue sales through North America.