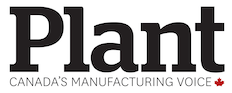 EDMOTON — Three people were taken to hospital after an explosion at an industrial wood pellet plant about 100 kilometres west of Edmonton.
Parkland County officials say several emergency vehicles were sent to the Pinnacle Renewable Energy plant in Entwistle around 2:30 p.m. Feb. 11.
A woman who works at the plant told CTV News that her son, who is also on staff, was helping another employee put out a fire when she heard a blast.
She said both people suffered head injuries, but her son was conscious and breathing when he was airlifted to Edmonton.
County fire Chief Brian Cornforth said there was no immediate indication of what caused the explosion.
The Pinnacle plant, which opened last fall, manufactures pellets that are burned for home or industrial heating.
The plant was also the scene of a fire early last month.
CTV News says Alberta Labour reports there was a fire at the complex on Jan. 2 that did not result in injuries, although the British-Columbia-based company had to submit an investigation report to the provincial department.
Alberta Labour has also told CTV that Occupational Health and Safety inspections were carried out at the plant in December and again last month following complaints from workers.
CTV says a government spokesperson said the inspections resulted in one work order regarding the safeguarding of equipment.
Andrea Johnston, Pinnacle's chief financial officer, has said in a statement that the Feb. 11 fire and explosion were a first for the plant and the complex has a strong safety record to date.
Almost two dozen firefighting vehicles responded to the emergency.
Pinnacle has not yet determined the cause of the fire and provincial investigators remain at the plant, which began operations last September.
Johnston called the explosion "upsetting for all Pinnacle employees."
Pinnacle Renewable Energy Inc. manufactures and distributes industrial wood pellets that are burned by utilities for home or industrial heating.
(CTV Edmonton)