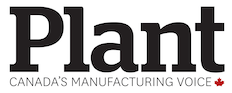 NEW YORK—General Electric has long been a household name, manufacturing a spectrum of goods from light bulbs and air conditioners to MRI machines and jet engines. The company expanded rapidly in the 1980s under former CEO Jack Welch, accumulating financial companies and the television network NBC.
But the sprawling company's broad reach has left it vulnerable to market shifts in many industries, and the financial crisis hurt GE badly.
Those vulnerabilities led GE to announce in June that it would shed its health care business and sell its interest in Baker Hughes, which provides drilling services to oil and gas companies, moves analysts applauded as a hopeful sign that GE would narrow its focus.
"There are too many lines of business," said Josh Aguilar, equity analyst from Morningstar. "They tried to do too many things for too many people."
GE's power, aviation and health care businesses are its largest, and power has been plagued by declining demand for traditional power suppliers and a poorly timed acquisition. GE's capital business also has been dragging it down as it faces two investigations.
POWER:
GE's power division is its largest, but its foundation has been shaken by the changing ways people use energy. Demand for gas turbines—a core part of GE's power business—is falling as consumers reduce energy use and switch to renewables. That trend has also hurt GE competitors such as Frankfurt-based Siemens, which announced in August it was restructuring its business and slimming its headquarters after sagging profits in its power and gas division.
Instead of reigning it in during shifting demands for its product, GE bought France-based Alstom's power and grid business, a US$10 billion move some analysts say was made in part to keep Alstom out of the hands of competitors including Siemens.
"While they (Siemens) were restructuring and retrenching and cutting capacity and cutting head counts very painfully, GE was expanding head count," said Deane Dray, managing director of RBC Capital Markets, adding that GE overpaid for Alstom. "On top of all these missteps, the entire power industry is going through a painful transition."
GE blamed the Alstom deal, which closed right before the gas turbine market peaked, for the $22 billion writedown it announced in October.
AVIATION:
Aviation is the most profitable part of GE's business. The company produces jet engines, aerospace systems, replacement parts and maintenance services for commercial, executive and military aircraft including fighters, bombers, tankers and helicopters.
"The bright spot for GE has been aviation by far," Aguilar said.
GE has had recent technical problems with engines—a woman was fatally injured on a Southwest jet when an engine made by General Electric and France's Safran SA failed and broke into pieces—but its competitors have also had issues, and "everyone else's issues were basically worse," Aguilar said.
HEALTH CARE:
GE's health care unit—its third-largest segment—produces diagnostic imaging systems including magnetic resonance, X-ray, digital mammography and nuclear imaging.
The health care business has been relatively stable, but former CEO John Flannery had planned to spin off the health care unit in 2019, a move that analysts saw as an important step toward reducing the company's debt load as it transfers debt and pension liabilities to the separated company.
Culp indicated he intends to follow through with those plans during GE's third quarter earnings call last month.
While there are some engineering similarities between the jet engines and steam turbines GE produces, the same can't be said for GE's health care products, analysts said. "What kind of synergy do you get from making a jet engine and an MRI machine?" Aguilar asked. "It doesn't really make sense."
CAPITAL:
Seen by some as the "black hole" of GE, the capital business—which includes commercial loans and leases, fleet management, credit cards and personal loans—is facing a pair of investigations. The Securities and Exchange Commission is looking into how GE took a $15 billion hit after a subsidiary, North American Life & Health, miscalculated how much it would cost to pay for the care of people who lived longer than projected.
GE also said in February that the Justice Department may take action in connection to an investigation into the company's subprime mortgage loans business.