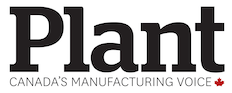 French bank fined US$1.3B in penalties over Cuba dealings [UPDATED]
By ASSOCIATED PRESS
General
Government
Cuba
finances
penalties
It's the second largest penalty ever imposed on a financial institution for violating US economic sanctions.
NEW YORK—One of France's largest banks, Societe Generale, has agreed to pay $1.3 billion in penalties for violating U.S. trade sanctions on Cuba, authorities announced Monday.
U.S. Attorney Geoffrey S. Berman in New York said it was the second largest penalty ever imposed on a financial institution for violating U.S. economic sanctions.
He said the company's longtime concealment of its violations of U.S. sanctions laws caused billions of dollars of illicit funds to flow through the U.S. financial system.
Berman said the bank had "accepted responsibility for its criminal conduct and demonstrated its commitment to remedying these failures and enhancing its compliance programs and internal controls."
As part of the deal, prosecutors deferred criminal charges, including conspiracy to violate the Trading with the Enemy Act and the Cuban Asset Control Regulations. The charges would be dropped entirely after three years.
Authorities said that between 2004 and 2010, the bank facilitated the flow of $13 billion through Cuban businesses.
In a statement posted on the bank's website, Chief Executive Officer Frederic Oudea said: "We acknowledge and regret the shortcomings that were identified in these settlements, and have co-operated with the U.S. authorities to resolve these matters."
Oudea said Societe Generale already has taken significant steps in recent years to enhance its sanctions and compliance programs.
Earlier this year, a unit of the bank—SGA Societe Generale Acceptance NV—agreed to pay a $585 million fine for bribing Libyan officials to win government investments. It also paid $750 million to settle U.S. charges of manipulating a key global interest rate.
At the time, the Paris-based Societe Generale said it "has already taken extensive steps in recent years to strengthen its overall compliance and control framework, which is intended to meet the highest industry standards of compliance and ethics."