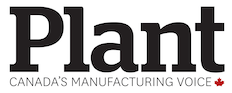 TORONTO — Electrovaya Inc., a lithium battery innovator, has received three new purchase orders totaling $1.67 million for its Elivate line of material handling electric vehicle (MHEV) battery systems.
This includes a repeat order for a Fortune 100 customer, at a site located outside North America, and another repeat order through a forklift OEM dealer in the US.
The Mississauga, Ont.-based manufacturer did not identify the customers.
Electrovaya says the Elivate systems' higher efficiency charging reduces energy costs 30%. Other advantages include: up to 90,000 cycles with a 10-year warranty; reduced downtime from opportunity charging and no battery swapping; watering and fuel stack replacements are eliminated for a 30% reduction in maintenance costs; wifi remote monitoring, software updates and charge control; and they use existing electrical systems.
Electrovaya will have its battery system product line for MHEVs and AGVs on display at the ProMat 2019 conference (Booth N6124) in Chicago from April 8-11.