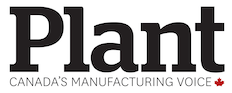 OWEN SOUND, Ont. — When manufacturers gather for the all-sector manufacturing conference Oct. 8 to 10 hosted by the Excellence in Manufacturing Consortium (EMC) in Vaughan, Ont., they'll get a first-hand view of global exporting.
Keynote speaker Peter Hall, vice-president and chief economist of Export Development Canada (EDC) will present the agency's Global Export Forecast.
Hall joined Canada's Crown export credit agency in 2004 and has more than over 25 years of experience in economic analysis and forecasting. He's responsible for overseeing EDC's economic analysis, country risk assessment and corporate research groups.
Prior to joining EDC, he directed the economic forecasting activities of the Conference Board of Canada.
"We are very much looking forward to having Peter join us to share his insights on the current and future economic climate," said EMC president Shawn Casemore. "Peter joins an expert line up of members and subject matter experts presenting, and will ensure attendees leave armed with the facts, information and best practices they need to move their companies forward."
The Advantage through Excellence – Future of Manufacturing conference will also present Michelle Chretien, director, Centre for Advanced Manufacturing and Design Technologies of Sheridan College, and Jayson Myers, CEO of Next Generation Manufacturing Canada. "Through these discussions Michelle and Jayson will shed light on the how the advancement of technology and manufacturing techniques can support higher levels of productivity and efficiency for Canadian manufacturers," Casemore added.
The event takes place at Universal Eventspace in Vaughan.
Casemore said the conference will provide an environment to expand depth of knowledge in operational excellence, sharpen lean skills, intensify understanding of advanced manufacturing and how to best integrate industry practices. into your organization.
Click here for more information about the Advantage through Excellence – Future of Manufacturing conference