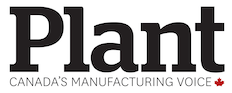 OTTAWA — A group representing Canadian businesses is praising the federal government for legislating postal employees back to work, saying it will help clear hefty backlogs of mail ahead of the busy holiday season.
The Canadian Federation of Independent Business (CFIB) said in a statement that it was pleased Ottawa listened to business owners, who described the postal strike as "an emergency for many small firms and for Canadian consumers."
Mail service was scheduled to resume Nov. 27 at noon Eastern after the Senate passed legislation ordering an end to five weeks of rotating strikes by postal workers.
---
Related: Senate passes back to work bill, putting end to rotating postal strikes
---
Royal assent was granted Nov. 26 after senators approved Bill C-89 by a vote of 53-25, with four abstentions.
The government deemed passage of the bill to be urgent due to the economic impact of continued mail disruptions during the busy Christmas holiday season.
The Canadian Union of Postal Workers issued a statement declaring it's "exploring all options to fight the back-to-work legislation."
Negotiations had been underway for nearly a year, but the dispute escalated more recently when CUPW members launched rotating strikes Oct. 22.
Those walkouts have led to backlogs of mail and parcel deliveries at the Crown corporation's main sorting plants in Vancouver, Toronto and Montreal.
Dan Kelly, president of the business federation, said 71 per cent of members it surveyed supported back-to-work legislation after two-thirds of small businesses reported they had been negatively affected by the strike.
"Back to work legislation is never an easy choice, but it will help salvage the holiday season for small firms and consumers," he said in the statement. "We're relieved to see Canada Post back to work and hope the corporation and the union can reach a long-lasting agreement to ensure Canada Post can become a low-cost and reliable option for small business."