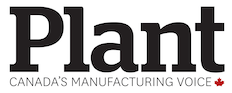 TORONTO — More than half of Canadian employers intend to hire permanent staff in the year ahead, according to the ninth annual Hays Canada Salary Guide.
The recruiting specialists with offices in Toronto compiled data from more than 4,000 Canadians in 12 job sectors in a survey that looks at hiring, salary increases, skills, recruitment and retention.
In manufacturing and logistics, 21% of employers have raised salaries more than 3% this year and 41% see salaries as competitive with the market average and 87% are facing a moderate to extreme skills shortage.
Overall, 63% of employers expect the booming economy to add to the bottom line, but less than a quarter plan to raise salaries more than 3%.
Conducted in the fall, the survey revealed a 37% year-over-year increase in the number of companies planning to grow staff. However, employers offering raises of more than a cost of living is at a five-year low, yet 61% have hiked salaries to attract candidates even at the risk of potentially losing current staff.
Nearly three quarters of employers said a shortage of skilled workers has resulted in heavier employee workloads and heightened stress.
RELATED
Manufacturers: compare your salary against industry averages using the Salary Calculator provided by Excellence in Manufacturing Consortium and PLANT Magazine.
Download the EMC-PLANT salary survey report here.
Despite 2018 success, the negative impact of talent shortages is at its highest point since 2015, said Rowan O'Grady, president of Hays Canada.
"From an employer's perspective, the job market is extremely competitive and without the right people in place, next year's business goals could end up in doubt. So, employers have curtailed spending on existing staff in favour of getting new candidates through the door," said O'Grady.
But he called this a band-aid solution.
"Without taking a more holistic view of staffing or having smart support and advice, further workforce problems are all but inevitable," he said.
Employers expect to take on contract and temporary staff to address the need for special skills but permanent hiring remains a priority within IT (45%) and financial (48%) departments.
Employers have also taken steps to protect talent. Slightly more than half of respondents noted salary is a retention challenge followed by career progression (42%). In response, 53% are working to make compensation and benefits packages more attractive while a similar number (50%) promote their working environments and professional development (39%) among current and prospective employees.
Click here for highlights from the Hays survey.