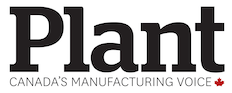 BOUCHERVILLE, Que. —  Food processor Bridoris investing more than $200 million over  five years in its North American production plants.
The European-style bakery company has earmarked $170 million for its Boucherville, Que. plant where it's expanding the building and installing new production lines to increase its pastry production capacity by 68% by next year.
The company's Vineland, NJ gets $30 million.
A recruitment plan aims to create nearly 200 jobs in Canada and the US, half of them in Boucherville.
The French company based in Brittany operates four bakeries in North America with more than 600  in Canada, and 200 in the US.
The company markets the Bridor and Au Pain Doré brands, supplying major distributors, as well as grocery, restaurant and hotel chains in both Canada and the US.