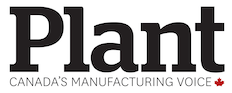 MONTREAL — Bombardier is suing Mitsubishi Aircraft in the United States over alleged trade secret misappropriation.
The Quebec aerospace company alleges some of its own former employees passed on documents containing trade secrets to Mitsubishi before going to work for the company.
The 92-page legal complaint filed in a Seattle court also targets Aerospace Testing Engineering & Certification (AeroTEC), which supports the Japanese multinational in the development of its MRJ airline, as well as several ex-Bombardier employees.
None of the allegations contained in the court documents have been proven in court.
A Mitsubishi spokesman says the allegations are unfounded and the company says it will prove so in court.
AeroTEC did not respond to a request for comment.
Bombardier alleges Mitsubishi Aircraft and AeroTEC recruited no less than 92 of its former employees from both Canada and the US.
The former workers named in the lawsuit allegedly forwarded documents regarding the certification process to Transport Canada and its American counterpart, the Federal Aviation Administration.
"The process is incredibly costly, time-consuming, and complex – even for the most experienced of aircraft manufacturers who have gone through that process and developed trade secrets to face it more efficiently," the document reads.
This process is essential to the process of ensuring newly developed planes are given permission to fly.
Bombardier recently went through the process during the development of the C Series program, which was plagued by delays and cost overruns. The aircraft was later rebranded A220 after Airbus took a majority stake in the program.
"Bombardier has spent about a decade and several billion dollars bringing the C Series from concept to realization and this is not abnormal for an airplane that has been imagined from the drawing board," the court documents state.
Bombardier alleges that Mitsubishi specifically recruited employees who had experience with the certification process and broke the law when it used confidential documents obtained from these employees in order to accelerate the timelines for its own MRJ airline.
The MRJ, which can transport up to 90 passengers, is scheduled to enter service in 2020, much later than the original 2013 date.
In one case cited in the court documents, one of Bombardier's ex-workers allegedly used a personal Yahoo e-mail to transfer "very sensitive" and "secret" information concerning the Global 7000 and 8000 programs as well as exchanges with Transport Canada on device certification. Other similar exchanges allegedly occurred through private accounts, this time through Gmail.
"We don't take this issue lightly," Bombardier spokesman Simon Letendre told The Canadian Press in an email. "Bombardier intends to take all necessary measures to protect its intellectual property."
Bombardier is seeking unspecified financial damages as well as an injunction barring Mitsubishi Aircraft and AeroTEC from using confidential information allegedly obtained from ex-employees.
The Quebec aircraft manufacturer is also asking Mitsubishi and its partner to stop recruiting within its workforce to get access to privileged information.