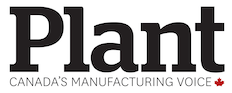 TORONTO — Armstrong Fluid Technology has received awards from the Sheet Metal and Air Conditioning Contractors National Association (SMACNA) of Brazil with  for playing a key role in two major projects.
The Toronto-based manufacture of pumps received the New Project of the Year Award for its involvement in the Patteo Shopping Mall in Olinda, Pernambuco, Brazil. The company was also one of the recipients of SMACNA's Retrofit (Energy Upgrade) Project of the Year Award for its contributions to the Hotel Unique retrofit project in Sao Paulo, Brazil.
Armstrong collaborated with HVACR manufacturers on the Patteo Shopping Mall project to create an innovative air conditioning and ventilation system that incorporates 21 of its Design Envelope pumps. Armstrong was also part of the team that created an innovative retrofit of the Hotel Unique's chilled water plant that has resulted in energy savings of 41%. Armstrong also supplied seven Design Envelope vertical in-line pumps to the project.