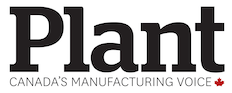 MIRABEL, Que. — Airbus SE delivered its first A220 aircraft to Delta Air Lines Inc. on Oct. 26, the first airline in North America to buy the jet formerly known as the Bombardier C Series.
Bombardier chief executive Alain Bellemare said Airbus can lend the plane greater scale and acknowledged that the C Series led his company on a "challenging journey."
Guillaume Faury, Airbus's president of commercial aircraft, says the European plane-maker aims to cut supply costs in order to restore the program to profitability.
The European company acquired a majority 50.01% stake in the C Series effective July 1, leaving Bombardier with 31% and its name stripped from the jet, but poised to benefit as a minority owner.
Both Faury and Bellemare weighed in on the ongoing US tariffs on Canadian steel and aluminium products.
"Aviation is a sector that depends on free access to the market, so we are very hostile to anything that reduces or endangers capacity," Faury told reporters following a ceremony that included an acrobat dangling from a rope in front of footage of rolling clouds at Bombardier's manufacturing facility near Montreal.
Bellemare said tariffs were not a major "preoccupation," particularly since the industry is global and "dynamic," allowing for an array of supply options.
Delta chief executive Ed Bastian said the A220s will replace smaller regional jets and open up more routes within North America.
The Atlanta-based company's A220 fleet is slated to reach four this year and roughly two dozen in 2019.
Airbus says it will start producing A220s for the U.S. market at a new plant in Mobile, Ala., starting in 2019, with deliveries coming a year later.
The 100-to-150-seat jet is already in operation at three other airlines.