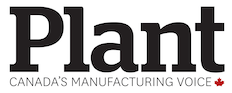 WINNIPEG — Ag Growth International (AGI) Inc. has acquired Milltec Machinery Ltd., a manufacturer of rice milling and processing equipment in India, for $109.5 million.
The Winnipeg-based manufacturer of machinery that handles agriculture bulk commodities said the acquisition moves AGI into the rice processing systems space with a complete product line and establishes AGI's platform in India.
Headquartered in Bangalore, India, Milltec has 400 full-time employees and operates four production facilities in India, three of them in Bangalore, and one in Chennai.
AGI has identified several opportunities for sales, operational and supply chain synergies, including the sale, service and support of its current product lines through Milltec's pan-India distribution platform, the sale of Milltec's products across AGI's established global distribution network, and advantages in engineering support.
"This marks the beginning of a new chapter for AGI as we establish our platform in a large and rapidly growing market and region. Milltec is a launching pad for AGI in India and the broader Asian region with a complete product line for rice as well as providing the manufacturing, design, engineering, service and installation capabilities that AGI will leverage across our current product lines," said Tim Close, president and CEO of AGI. "
AGI has manufacturing facilities in Canada, the United States, the United Kingdom, Brazil, France and Italy, and distributes its product globally.