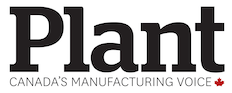 THUNDER BAY, Ont. — FPInnovations and Resolute Forest Products Inc. are commissioning a new TMP-Bio plant with a capacity to treat 100 tonnes of biomass annually.
Located in Thunder Bay, Ont., the $23 million thermo-mechanical-pulp biorefinery produces lignin and sugars. They'll be used in the development of wood-based products, such as adhesives, animal feed and composites.
The TMP-Bio project is part of an initiative to renew and transform the forest products industry. It builds on investments from several sources. They include Resolute, the Ontario Centre for Research and Innovation in the Bio-Economy (CRIBE), and Natural Resources Canada. The project also has the support of the Northern Ontario Heritage Fund Corp., FedNor, the Thunder Bay Community Economic Development Commission and the Ontario Ministry of Natural Resources and Forestry. The Québec Ministry of Forests, Wildlife and Parks and the Nova Scotia Innovation Hub also contributed research and applications.
"What makes this project so exciting is the number of partners who came together to make it happen. Canada has the potential to be a global bio-economy powerhouse and collective, concerted initiatives like these will move us into the future," said Derek Nighbor, president and CEO of Forest Products Association of Canada (FPAC).
TMP-Bio is a patented technology developed by FPInnovations for the commercial production of large quantities of bio-sourced chemicals. They include high-quality cellulosic sugars and H-lignin. This represents a step towards opening up new markets for the forest products sector within the biochemical products supply chain.
FPInnovations is a a not-for-profit funded by the Government of Canada, the provinces and the private sector. It specializes in research and innovation that supports the Canadian forestry sector.
Resolute, based in Montreal, owns or operates some 40 facilities, as well as power generation assets, in the US and Canada.